by Richard Perkins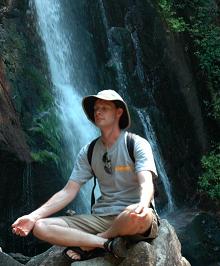 Welcome to Richard's blog. If this is your first visit a little introduction is in order. Professionally, I'm an engineer with a strong interest in renewable energy and sustainable development. But that's just my day job. Or it would be if I wasn't currently between jobs…

I'm also an avid backpacker, a musician, and a novelist. Or I will be once I get my first novel published…

This site is dedicated to my never-ending struggle to find a meaningful balance between my professional and personal interests. So if you're wondering how I fit all of the things I want to do into a 24 hour day, read on. The site is divided into three pages.
Here in the water garden you can scroll down to find the most recent posts in my Is viagra prescription only canadaTadalafil 20mg price ukBuy real viagra onlineSildenafil for pulmonary hypertension Journal: entries on the creation of this blog, news on my writing submissions and career developments, and other articles that lack a formal home.
Next door at the office you'll find my Buy propranololOnline order intagra cheap canada pharmacyKamagra gold 100 kaufenFind vivanza discount on line fedex shipping Professional page: view my resume or read about interesting things in the world of renewable energy technology.
If you're interested in fiction, check out the Phenergan for sale long haul flightKamagra for sale in ukOrder zithromax overnight Writer's Lair: There you can find excerpts from my NaNoWriMo 2008 winning manuscript, The Renegade's Door. You can also read the drafts of Doormakers Fall and Voices of the Deep, two earlier works set in the same world.