by Richard Perkins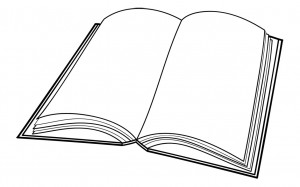 The submission package for The Renegade's Door has been in Tor's in-box for 39 days, according to my delivery confirmation. I don't expect to hear back from the acquisition editors for some time yet. According to their online guidelines, my submission would only be 20-30% of the way through the slush pile cue by now.
Why then am I writing about Renegade again today? I have another deadline looming. By participating and successfully completing NaNoWriMo last year, I won a certificate for a free proof copy of the book from Print-On-Demand publisher CreateSpace. The catch is that I have to redeem the certificate by June 1st. So I've been working on refining the manuscript with input from a college friend who works as a copy editor. I've also dragged my sister, an artist turned school teacher, out of painting retirement to create some cover art insired by one of the critical scenes in the novel.
The project is coming together very well. CreateSpace's guides for self publishing and content creation are very user friendly. In addition, the tools available to the average user today for destop publishing can create some truly professional looking results.
I wrote Renegade using PageFour. This affordable software package is streamlined and optimized for the creative writing process. I'm a big fan, and plan to use it for my next novel as well. One its main advantages as a creative writing tool (it's lack of distracting features and bug prone tools) is also a drawback for graphic design, layout and publishing efforts.
Fortunately, PageFour RTF files are fairly universally compatible with all major word processors. I simply exported my manuscript from PageFour and formatted fonts, paragraph styles, chapter headings, and other layout options in Word. I could have achieved the same results using OpenOffice freeware, but I already have Word installed on my machine.
CreateSpace accepts only PDF file formats. Newer versions of microsoft Word can generate PDF files, but my Office 2003 installation is a bit too dusty for that feature. Adobe's Acrobat is the industry standard of PDF generators, but at $300, it was well outside my target price range. I read favorable reviews of PrimoPDF, a freeware PDF generator. Unfortunately, when used in conjunction with Word 2003, the resulting PDF page size was always letter size regardless of the page size set in Word. I didn't plan to print an 8.5 x 11 paperbook, so PrimoPDF wasn't an option. I found the solution in PDF Converter, a free online PDF generator that will convert between PDF and a variety of standard Office file formats. Unlike Primo, Pdf Converter maintained all of my custom page size, font and style formatting.
The final step to complete is the cover. CreateSpace offers a couple of options. You can create your own cover art from scratch using a downloaded template file and a graphic editor like Adope Photoshop. Again, if the Photoshop approach is outside of your price range, there are freeware options available for editing and generating a PDF cover art file. One of the simplest is CreateSpace's very own Cover Creator, an online tool which has a large selection of layouts with customizable fonts, pictures, colors, and syles.  My wife alread owns Photoshop, so I'll be using a hybrid approach, formatting my sister's painting into a PDF with good resolution and slotting it into a Cover Creator template online for some of the text and titles.
The process has been enlightening, giving me a better appreciation for the work that a publisher has to do to get a novel into shape for distribution. Hopefully the finished product will look like a real novel when I'm done. Even if I never find a traditional publisher who wants to pick up Renegade, I'll have a copy or two to put on my shelf and give to the handful of friends who helped me get this far. In addition, I could always sell the title myself through CreateSpace's E-Store and Amazon.com if I can't find another market for the work.
Though if I can't find a traditional publisher who will accept Renegade, there's probably a reason. In that case, selling a bad book myself won't help me build a reputation as an author…